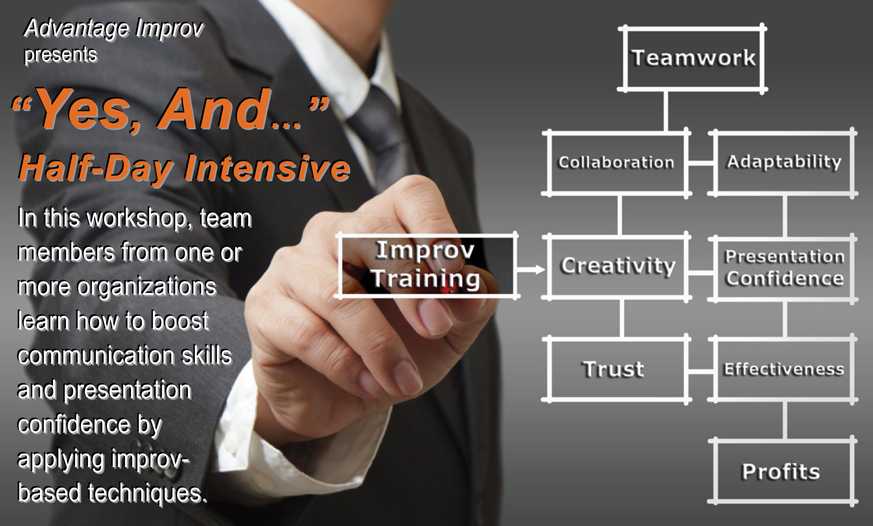 A growing number of forward thinking companies are training their employees in the same mental agility skills that enable a team of improvisational performers to create an unscripted scene on stage.

Improv in business? Yes, and... it's as beneficial as it is fun to learn.

Applying improv-based tenets of trust, communication and collaboration to the constantly changing stage of the business world has been proven to be effective in building stronger teams.

This workshop is ideal for managers, individual contributors, business owners and entrepreneurs. It's also helpful for teams (ex: sales, marketing, product development, human resources, operations, etc.) to experience this workshop as a group.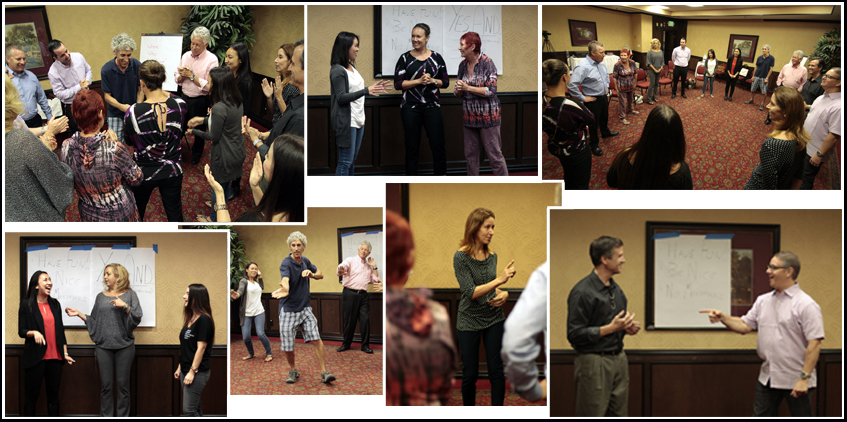 For information about our next "Yes, And..." workshop, call Advantage Improv at 888-827-2328 or email info@advantageimprov.com.